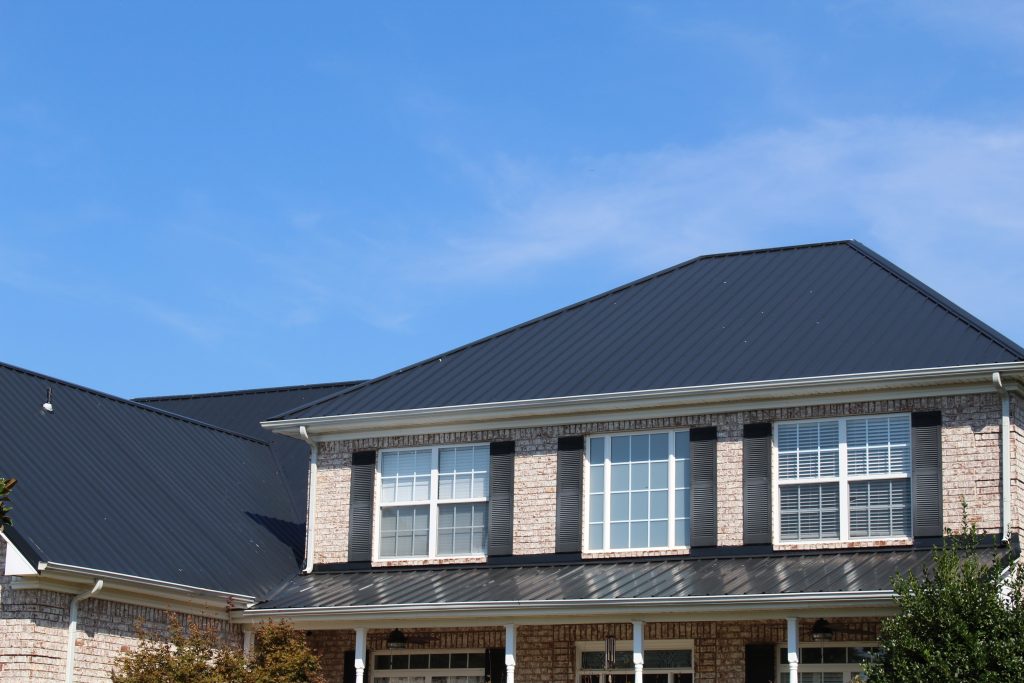 Roofing and siding are two of the most critical materials for ensuring the safety, functionality, and aesthetics of any type of building. Fortunately for builders and contractors, there is no shortage of roofing or siding materials from which to choose.
To this effect, one material that is gaining popularity in recent years as both a roofing and siding option is metal. Fabricated in a wide range of qualities with innovative new aesthetic designs, metal is far from a utilitarian choice in 2022.
To this effect, one material that is gaining popularity in recent years as both a roofing and siding option is metal. Fabricated in a wide range of qualities with innovative new aesthetic designs, metal is far from a utilitarian choice in 2022.
With this in mind, the following breakdown looks at how metal compares to other common roofing and siding options.
PRICE
Metal will typically be in the upper-middle in terms of cost for roofing options, usually checking in between $6 to $12 per square foot, depending on the quality of product chosen. While this won't be as expensive as slate, copper, or Spanish barrel tiles, it will be pricier than basic asphalt shingles or wood shakes. However, while the upfront cost will be greater for metal than for some more economical choices, it is worthwhile to consider the cost of repairs and replacement of roofs that utilize less durable materials to come to a lifetime cost of ownership figure.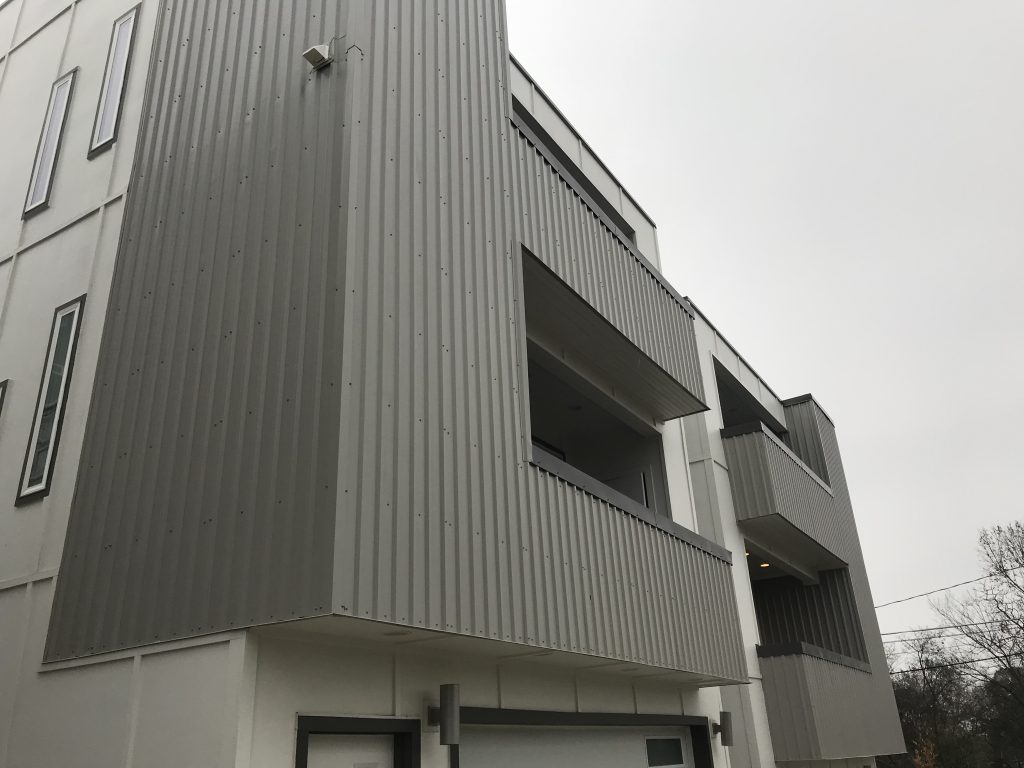 As far as siding, metal can be one of the more expensive options on the market, but its longevity and low-maintenance are significant factors that should be considered. Vinyl is a popular economy choice for siding, but homeowners looking for a higher quality, durable and more aesthetically pleasing option are willing to pay a premium for metal after calculating that lifetime cost of ownership.
For both roofing and siding, it should be noted that metal is completely resistant to fire, insect damage, and moisture absorption–features that can make it an attractive option in areas prone to damage from natural forces. So, while you may have to pay a little bit more upfront for metal than lower-quality materials, the elite durability and outstanding energy performance of metal will likely end up making it the more economical choice in the long run.
DURABILITY
Metal is definitely one of the most durable types of roofing. While cheap aluminum roofing may need to be replaced in as little as 20 years, quality steel alloys will more than likely last the lifetime of the building and often come with long material warranty terms. It is also not subject to blistering, cracking, or raising–some or all of which are known to plague asphalt, wood, or ceramic roofs. The only real durability concern for metal roofs is the potential for low-quality products to dent in the face of extreme hail or projectile debris.
As far as types of siding, metal is arguably the most durable option on the market. Fiber cement and stucco can make a strong case, but metal is generally a superior alternative to vinyl or wood for securing an airtight building.
INSULATION
Metal can be one of the most highly insulative roofing or siding options on the market when properly finished. In fact, studies suggest that metal roofs can reduce your energy expenses by up to 40% and provide excellent insulation during the coldest months of winter.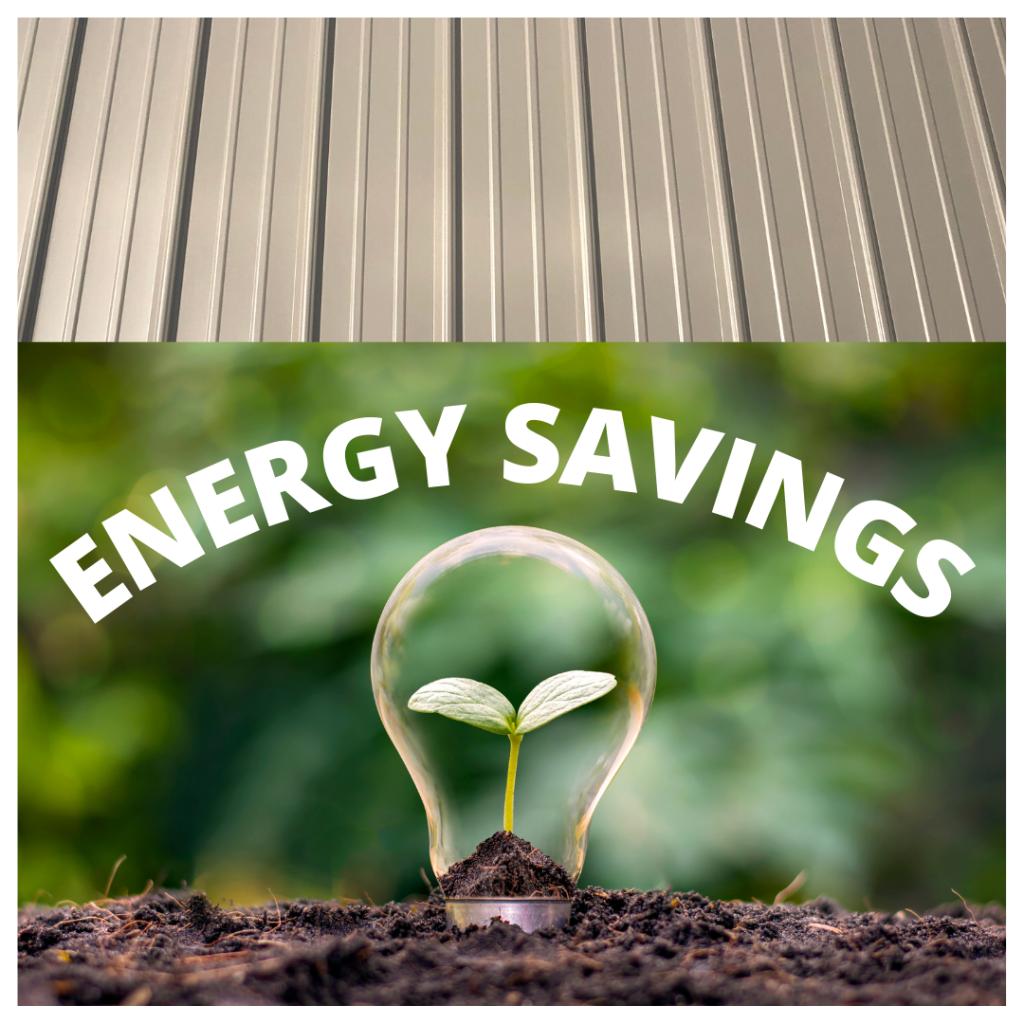 Metal can perform just as admirably during the warm months as the cold ones. Basic, unpainted metal will reflect more solar radiation than other types of products, such as asphalt. To take it to the next level, try a pre-painted or granular metal roof. Not only will this innovative roofing option reflect solar radiation, but it will quickly emit any absorbed heat into the surrounding atmosphere, promptly returning the home to a comfortable temperature once the hottest part of the day passes. This is in direct contrast to products with high thermal mass that store heat for long periods, keeping the home hot well after the sun goes down.
As such, metal is a superior roofing option compared to products such as wood and asphalt in terms of insulative value. For siding choices, metal will outperform vinyl, wood, and fiber cement.
AESTHETICS
Metal roofs are generally much more attractive than standard asphalt shingle roofs. Coming in through-fastened or standing seam panel types and a wide array of colors, metal roofs provide homeowners with a multitude of design options for achieving a premium appearance. Another major advantage to a metal roof is that due to its durability, it will hold a like-new appearance much longer than asphalt or wood shakes.
Metal provides just as stunning an aspect for siding as it does for roofing. While board and batten siding used to be a style reserved for wood shingles, a similar look can be achieved using modern metal siding, giving homeowners diverse, attractive options for keeping their building envelopes secure.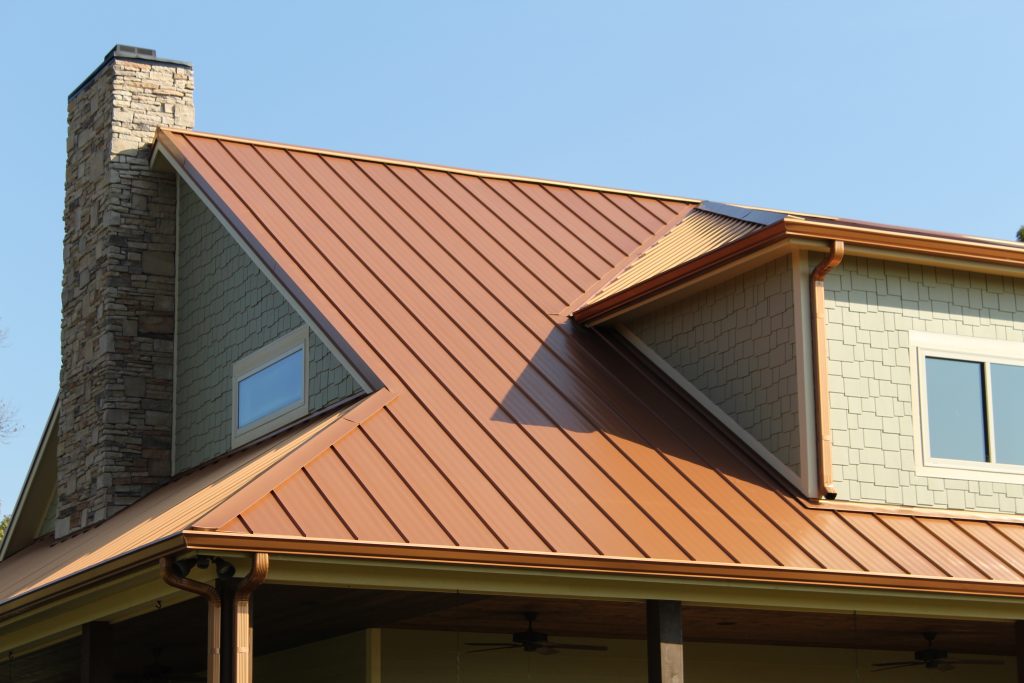 MAINTENANCE
For both roofing and siding, metal is one of the most low-maintenance options on the market. When choosing a quality steel alloy, metal is truly a set-it-and-forget-it choice. This is in stark contrast to wood, which must be constantly painted or treated. And masonry, which must be regularly sealed to prevent moisture absorption. Vinyl cannot be treated or repaired once it gets brittle and fades, usually requiring an entire siding replacement whenever trouble arises.
METAL VS. OTHER ROOFING AND SIDING PRODUCTS: EVERYTHING YOU NEED TO KNOW
Metal has evolved over the years to become an increasingly popular roofing and siding material in 2022. Its strong point is definitely durability, as it will outlast nearly every other option while requiring comparatively little maintenance. Its drawback for most builders will likely be its higher price point than basic materials. But installation is often easier and quicker than many other options. In some cases, it can even be installed over an existing roof without the need for tear-off. With innovative fabrications that can allow builders to achieve a wide range of popular designs, metal is definitely worth serious consideration for your roofing and siding needs in 2022.
Max Shafer is a contributor to the Innovative Building Materials blog. He is a content writer for the construction and home improvement industries with an interest in landscaping, outdoor remodeling, and interior design. Max is focused on educating homeowners, contractors, and architects on innovative materials and methods of construction that increase property value, improve sustainability, and create a warm and welcoming ambiance.