MetalMax carries critical building supplies including windows, walk-in doors, roll-up doors, sliding door accessories, post brackets and polycarbonate skylight panels that allow natural light into a non-insulated structure like a warehouse or barn.  MetalMax offers a variety of walk doors and door accessories. Select trim can also be used to create a custom designed door. To make sure you have everything you need, we also supply all fasteners, rollers, pulls, brackets, and more. Contact us for more details on what regions offer which styles.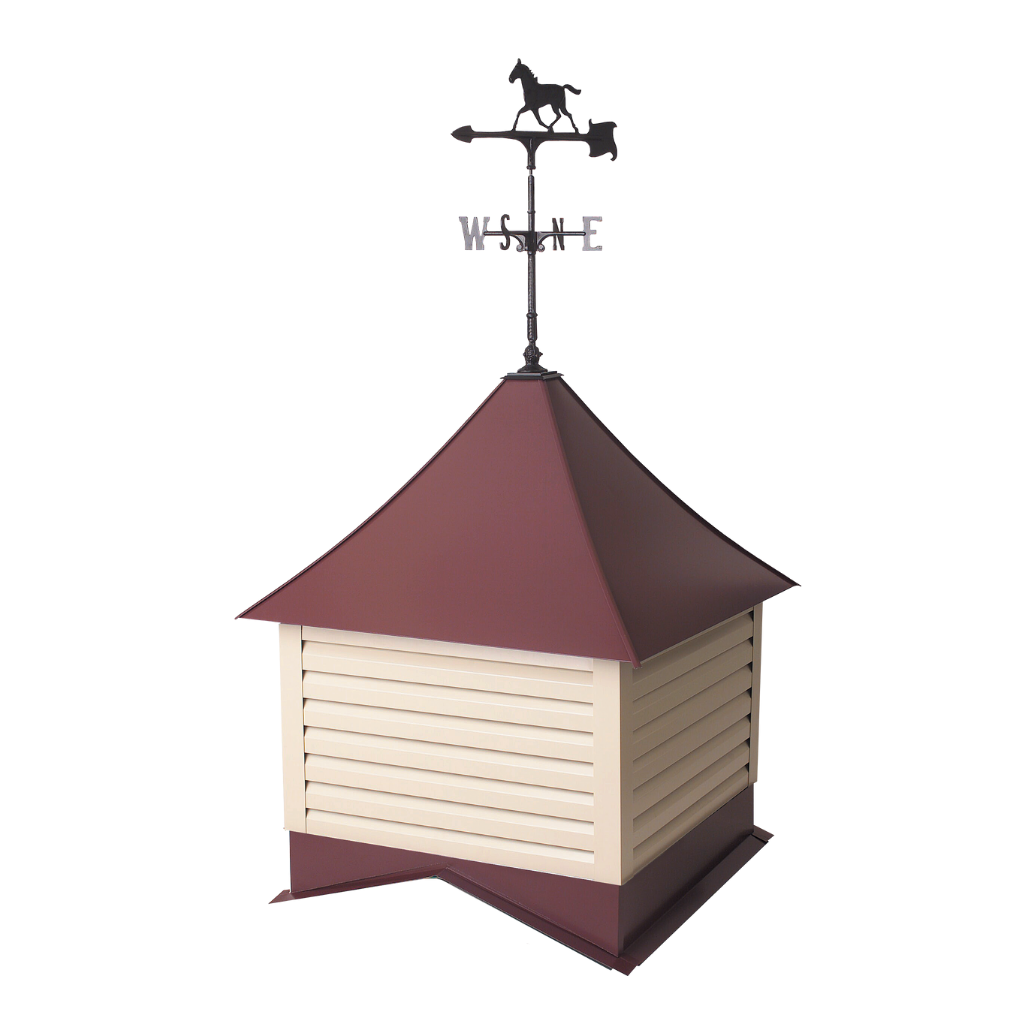 MetalMax now offers an array of cupolas to add a nice, finishing touch to your metal roof. Cupolas make great accessories for your building as they add aesthetic value to your property and are made with quality, light gauge steel.
Pre-painted 29 Gauge construction
24″, 36″, and 48″ square ship knocked-down
66″ square and 48″/84″ octagons ship assembled
Available in over 100 standard color plus Kynar
Roof and sides interlock for weather-tight connection
All metal edges hemmed: no need to worry about red-rust
Bird screen available upon request to cover curb openings
Wind kits are available upon request for 36″ & 48″ square cupolas.
Weathervanes are also available to add a decorative flair to your cupola.
See Specifications, here
See the Cupola Look Book, here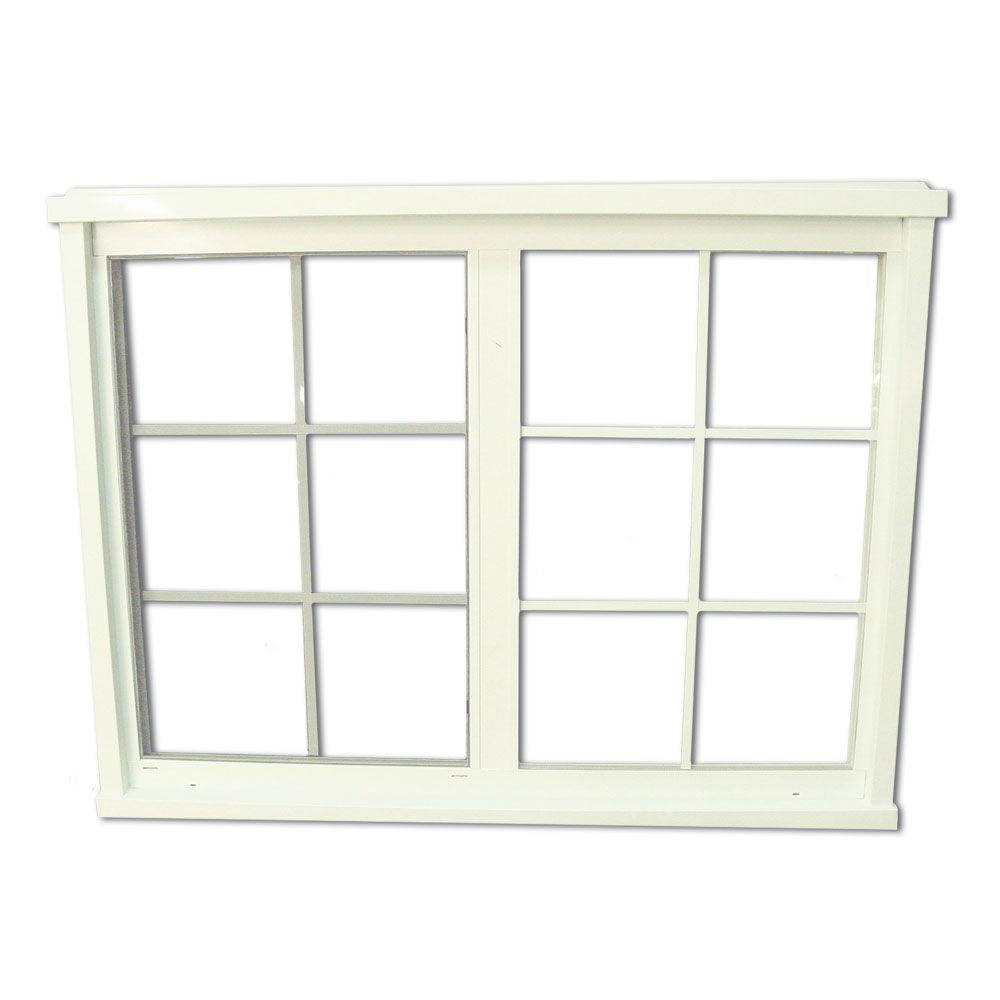 We offer a selection of window types with exceptional durability, reliability and value. They withstand temperature changes and an annual barrage of rain and snow while saving building owners money for years with maximum energy efficiency. Our windows look great, function properly and add real value to any building.  Several of our windows feature a special pre-installed J channel that allows the window to be installed after metal siding panels are installed.
In addition to all our panel and trim options, MetalMax offers a variety of roll-up doors and door accessories. Select trim can be used to create a custom designed door.  A commercial sheet metal roll-up door is a quality investment as well as easy to assemble. These door units come pre-assembled for faster installation and less headache.
Specifications
A drum wheel that is 9 ½" in diameter
Maximum opening size of 12' wide by 14' high (168 sq.ft.)
A reduced, right hand only chain hoist
Push-up, hand chain or internal electric operations are available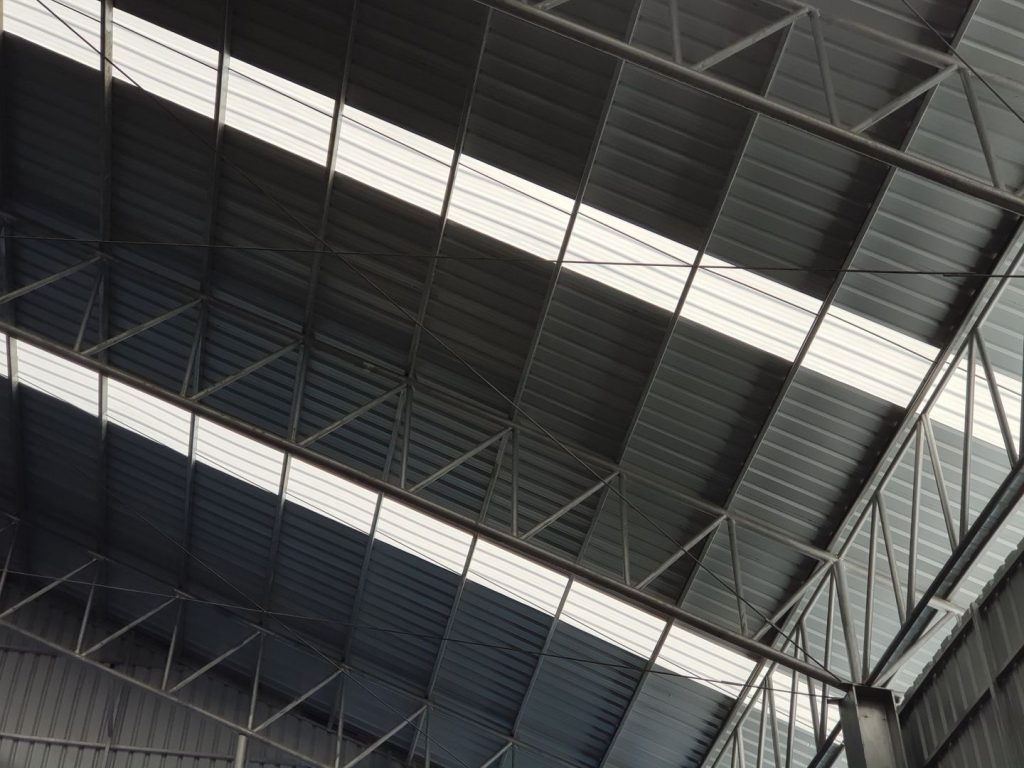 LIGHT TRANSMITTING PANELS
Light transmitting panels are a Corrugated Polycarbonate Sheet that offer a high degree of light transmittance due to its high optical properties.
Virtually unbreakable: Economical and lightweight yet is 10 times stronger than acrylic and 200 times stronger than glass.

Warranty:  MetalMax sells SunSky panels, which carry limited 10-year light transmission and breakage warranties from the manufacturer.