ATTRACTIVE
|
ENERGY EFFICIENT
|
DURABLE
|
AFFORDABLE
Residential - Commercial - Post-Frame
Color of the Month
Copper Metallic
Copper Metallic pairs nicely with a variety of siding colors and will give your home a premium appearance!
ATTRACTIVE
|
ENERGY EFFICIENT
|
DURABLE
|
AFFORDABLE
Residential - Commercial - Post-Frame
Color of the Month
Copper Metallic
Copper Metallic pairs nicely with a variety of siding colors and will give your home a premium appearance!
ATTRACTIVE
|
ENERGY EFFICIENT
|
DURABLE
|
AFFORDABLE
Residential - Commercial - Post-Frame
Color of the Month
Copper Metallic
Copper Metallic pairs nicely with a variety of siding colors and will give your home a premium appearance!
ATTRACTIVE
|
ENERGY EFFICIENT
|
DURABLE
|
AFFORDABLE
Residential - Commercial - Post-Frame
why metal roofing & siding
Steel is a unique material that can be recycled through a closed-loop system, meaning that the steel is truly reused and recycled, conserving energy, and natural resources. Metal roofing and siding is an excellent cost-effective alternative to asphalt shingle roofs as the it is permanent and will rarely need replacing. Consider equipping your residential, commercial, or agricultural space with steel roofing and siding. You will conserve energy in your home and leave a minimal environmental footprint on the planet.
MetalMax offers premium metal roofing and siding panels and trim in a wide variety of styles and colors to make your building look beautiful.  From classic and low maintenance panels to more versatile panels, MetalMax is equipped for your needs. These panels can be used for roofs, siding, or sliding doors on residential, commercial, and agricultural buildings.  MetalMax also supplies the related building supplies, accessories and contractor tools that will ensure your building systems function efficiently and that contractor jobs are accomplished quickly and safely.
A through-fastened panel with 36" width coverage, major ribs at 12" on center and a height of 1 ¼" inches. Available in 26-gauge, it's ideal for commercial or industrial applications because of its strength and its ability to span open framing.
A through-fastened panel with 36" total coverage, major ribs at 9" and a major rib height of ¾".  Available in both 26 and 29 gauge, it's our most economical option and is suitable for residential, commercial, agricultural & post-frame projects.
The MaxLoc™ is a standing seam panel that attaches through a concealed fastener leg, reducing opportunity for leakage and providing a clean look. This panel has a coverage of 16" with 7/8" tall rib height and is available in 26 & 24 gauge.
The MaxSeam™ standing seam panel that utilizes a hidden clip fastener to attach to a solid substrate, creating a clean look and reducing the opportunity for leakage.  The panel has a coverage of 14" and a rib height of 1 ¾", creating a high-end appearance.
Available on PBR Panels and Max Panels, Drip Stop anti-condensation felt provides a medium for trapping condensation in the specially designed pockets formed in the membrane. The pockets hold that moisture until relative humidity falls back below 100% and the moisture is released back into the air.
MetalMax offers a variety of trim shapes and ridge vent systems for each panel style, and colors to complement your building's appearance. Options include Standing Seam Trim, PBR Panel Trim, and Max Panel Trim. Custom trim shapes are also available.
MetalMax sells fasteners, sealants, underlayments, pipe boots & sealant tape that are easy to use and are designed/formulated specifically to attach, seal or insulate metal roofing and siding to create a weathertight structure.  Fasteners and touch up pens are available in colors to match your roofing and siding panels. 
Red iron steel or structural steel is one of most used steel types for buildings around the world. This provides incredible strength and durability making it ideal for long lasting structures with wide-open spaces. It is also rust resistant, fire resistant, and termite resistant.
MetalMax is your one-stop-shop for your metal roofing and siding tools. Whether you are looking for crimpers, shears, snips, caulk guns, or even extension cords and tape measures…MetalMax has you covered!
MetalMax carries critical building supplies including walk-in doors, roll-up doors, sliding door accessories, post brackets and polycarbonate skylight panels that allow natural light into a non-insulated structure like a warehouse or barn.
Metal roofing and siding offers the highest quality, value, and performance and can protect your property from the most dangerous weather and elements all with minimal maintenance at prices competitive with traditional asphalt shingles. MetalMax offers a full range of roofing products that can be used on everything from the simplest agricultural shed to the most elaborate barn, home, or business. We manufacture a broad range of product designs as well as architecturally appealing color choices. MetalMax understands how critical it is to business owners and building contractors to have a roof that prolongs the life of the building, so you get more bang for your buck.
MetalMax is a leading manufacturer of high-quality metal roofing and siding with locations in Tennessee, Texas, New Hampshire, Georgia and Oregon. We provide metal panels, trim, red iron, underlayment, screws, tools, sliding doors, and accessories for residential, agricultural, commercial, and post-frame building needs. Our operations continue to grow as we meet the needs of our customers locally and nationally.
Need help with your roofing or siding project?
If you are considering metal for a roof or building project, MetalMax is here to help. We are a knowledgeable manufacturer in both metal roofing as well as metal building materials.
Please feel free to contact us via phone or complete the form below. Items marked by an asterisk must be filled out. Please keep in mind, the more information and detail you can provide, the more precise we can be with your quote. We will review your information and get back with you as quickly as possible. Thank You!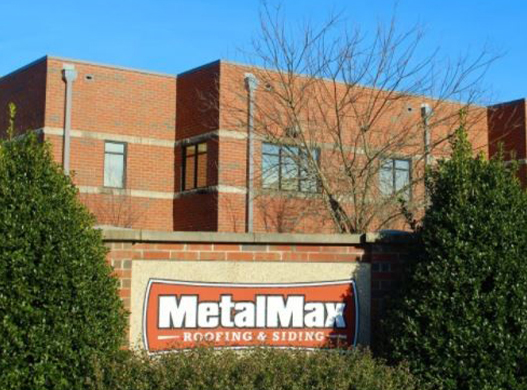 "Metal Max is one of our most valuable vendors. They have quality product offerings, their sales team is knowledgeable and ready to help, and they deliver on-time, as promised!"
Danny D.
"Thank you so much MetalMax for the great service! I have been buying from Metalmax for several years now and the customer service is awesome! I know I'm not your biggest customer by a long shot, but I've always been treated that way! I tell all my customers, Metalmax offers great products and awesome customer service. Thanks for everything you do for me!"
Craig W.
"These guys are great! Love the customer service and materials are best in the industry."
Brandi E.
"The guys at the Hermiston, OR location went above and beyond to help me at 5pm Friday before Christmas. The customer service was the best I've had, and the product was perfect. I will definitely use them for all of my metal needs. Keep up the good work fellas!"
Jake B.
"The folks at MetalMax are very helpful and knowledgeable. I would recommend them to anyone looking for a great product accompanied by service that is second to none."
Parker D.
"We have been doing business with MetalMax since they opened their doors. MetalMax provides quality products, quality materials and are a great group of people to work with and do business with."
Chad O.
"I am pleased with the business and professionalism Metal Max provides us. Our sales representative is very knowledgeable and is always available to help with custom orders and in various times has figured out items for us. Overall MetalMax has made our customers very happy with the products they provide. I am pleased to continue doing business with MetalMax because good service and quality materials is a combination hard to find."
Daniel V.
"My company has been using Metal Max almost exclusively for nearly 10 years now. We have always received top notch service and fair pricing. Our account managers and reps Walt, Ross and Kevin have always been helpful, and they have gone out of their way to ensure we are well taken care of. I highly recommend MetalMax if you are looking for a one stop shop for metal roofing and trims with the best service."
James F.
"MetalMax is a leading metal fabricator with excellent customer service. Sales staff and shop work very well together to ensure all orders are completed on time when promised. When we are running behind on a job and come in last minute needing some custom pieces, Walt and Ross will always make it a priority to get it completed. We appreciate everything everyone does for us at MetalMax and would highly recommend them when looking for a metal supplier."
Chris K.